About East 2 Chapter
The East 2 Chapter of CFC Singapore consists of 3 units and the Family Ministry Couple Coordinators; with close to 120 active members (60couples) in total.
A number of East 2 members have been with the CFC Community as early as year-2000. Hence CFC has practically been integrated in the day to day life – where prayer, fellowship, and service have become the culture.
Brotherhood, sisterhood, and compassion have formed a bond that merge families to create a one big family supporting each other, backing each other up, and above all praying for each other.
The East 2 Chapter is actively supporting the Church of Divine Mercy Parish in Pasir Ris; where members across the chapter passionately serve in the different parish ministries: as church wardens, as regular choir members; and in Children's Liturgy. Come to the Church of Divine Mercy and you will surely see a member or two from East 2 Chapter ready to welcome and greet you with a warm smile
Chapter Activities & Photo Gallery
East 2 Chapter Household Groups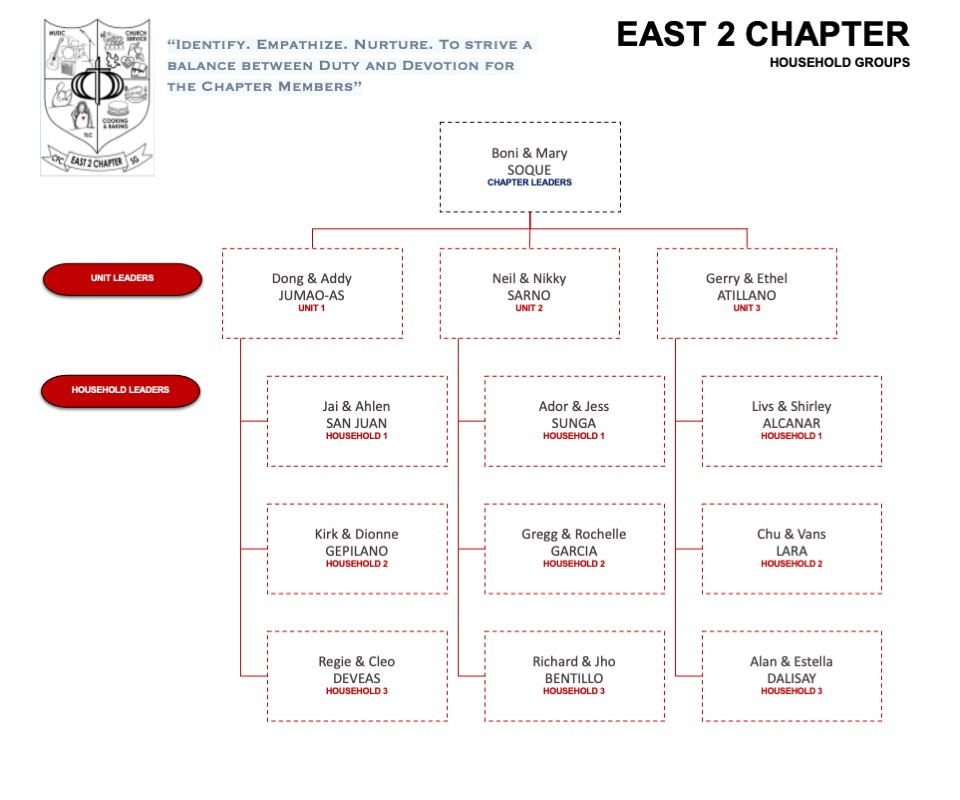 ---
East 2 Chapter Service Roles Structure