About West 1 Chapter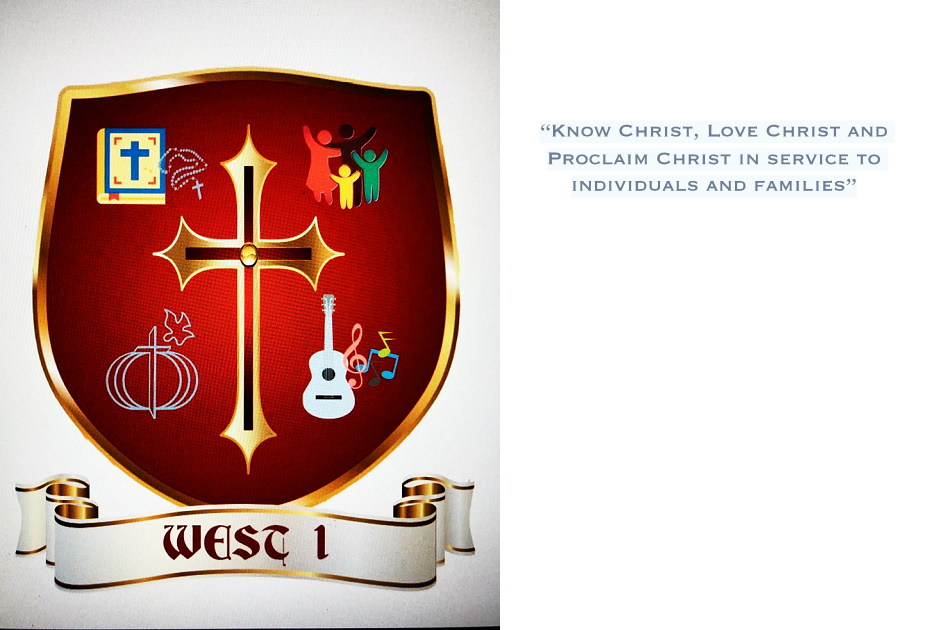 The CFC-SG West 1 Chapter continues to grow with the empowerment and guidance of the Holy Spirit, and when we put our faith and trust in our Lord and Savior Jesus Christ.

The empowering work of the Holy Spirit is not only a privilege to experience; it is a miracle to behold. While we are busy with life, the Holy Spirit is producing His fruit(s) in all of us.
The proof is in our growing spirit of love, joy, peace, patience, kindness, goodness, faithfulness, gentleness, self-control; against such things there is no law. (Gal. 5:22-23).

A life of loving and serving God and others is a maximized life, a fulfilled life. We are all called to a life of service. This is what we were made for!

And we are not expected to draw upon our own strength to meet this calling; and we are not left to pursue this life of servant- hood on our own, instead we have the empowering works of the Holy Spirit in our favor.
We embrace it with gusto to propel our ministry & community to be Families in the Holy Spirit renewing the face of the Earth with the Fullness of God's Transforming love.

Thanks to all our brothers and sisters who have the zeal, passion, vibrancy & faithfulness in service.
"Serve with your whole heart as if serving the Lord and not the people" (Eph 6:7)
Being one with the Catholic Church, we joyfully serve and collaborate with the parish of St. Joseph (Bukit Timah) and the Church of the Holy Cross and look forward to work with other parishes to bring individuals, couples, and families back to God's plan of salvation.
Chapter Activities & Photo Gallery
West 1 Chapter Household Groups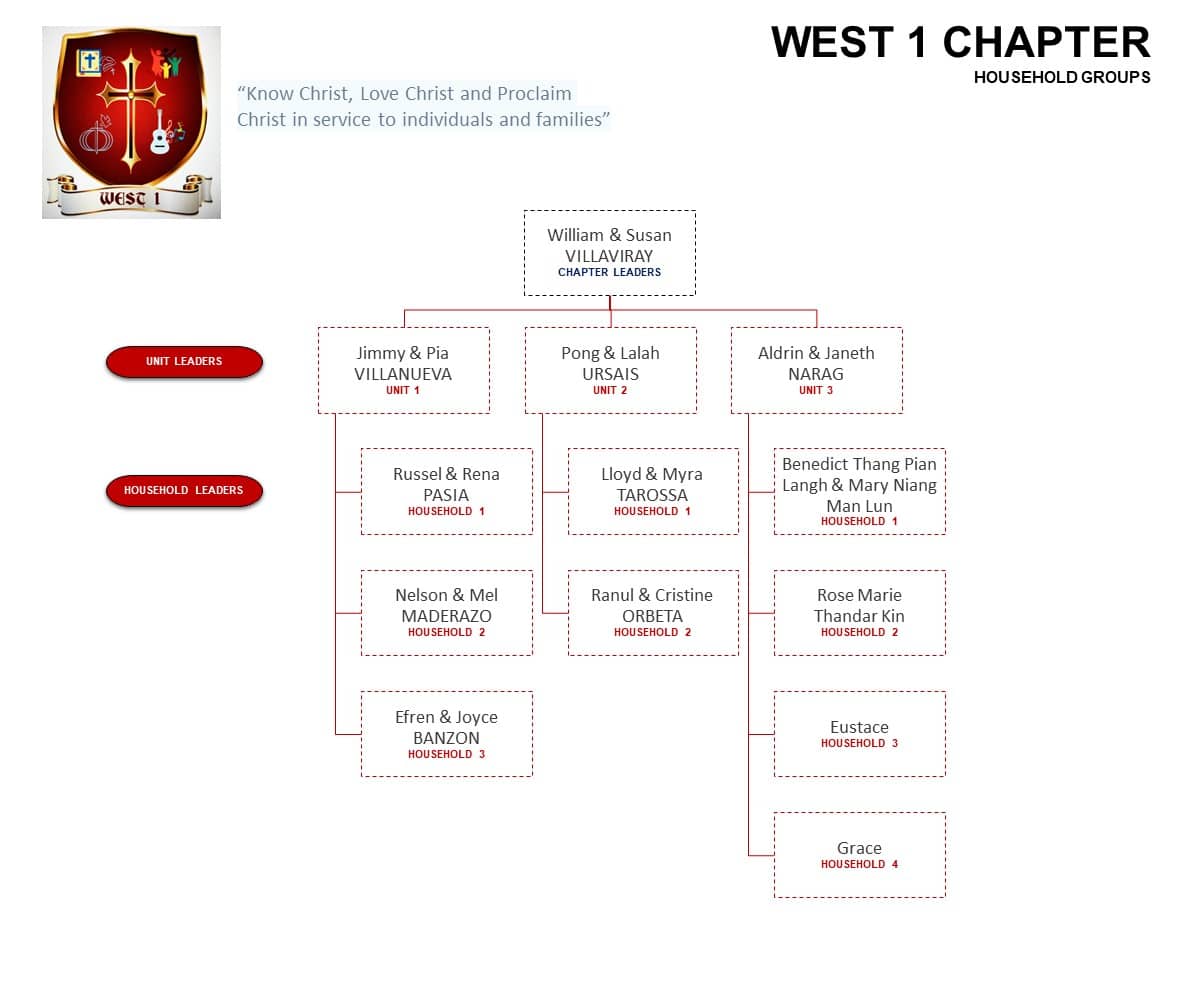 ---
West 1 Chapter Service Roles Structure